The Governors and Senior Leadership Team of St Antony's Catholic College recognise that educational visits play a significant part in the development of young people, adding to many aspects of the curriculum and broadening their experiences. They fully support and encourage all visits that are correctly planned, managed and conducted provided that they cause minimum disruption to learning and that they uphold the Catholic ethos and values of the school.
Recent educational visits include:
– Year 10 trip to see Macbeth at Home Theatre
– Manchester University trips for Years 7-9
– KS3 Multi Sports Event
– 3 day residential with PE GCSE students
– Year 7 residential at Kingswood/Colomendy
– Year 7 History trip to Skipton Castle
– Year 10 Greater Manchester Higher Campus Visit to the University of Salford
– DoE Silver Practice Expedition
– Stock Market Challenge for Year 10 Business Studies students
– London Trip for Years 7-10
– London Trip for Year 11
– BTEC Music trip to Zion Arts Centre
– Student Ambassadors and Form Councillors trip to Trafford Youth Cabinet
– STEM G&T trip for Years 8&9
– GCSE Geography trip to Colwyn Bay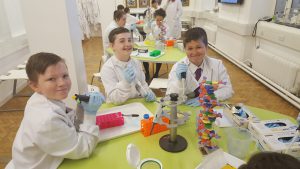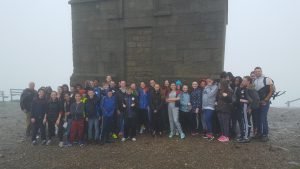 Other annual holidays and trips include:
Romania – Mr Murphy, Miss McCarthy, Mrs Mackenzie and a group of St Antony's students once again helped in an orphanage in Sibiu, Romania in July 2016. Many fund raising activities took place in order to take resources out to these children. Miss Adderley and Mrs Doherty are leading the project again this year  another group of Year 10 students.
Alton Towers – those students with 100% attendance throughout the year are taken to Alton Towers during the end of the summer term at a greatly subsidised rate.
Chateau Beaumont, France – The French department took a group of lower school pupils to Chateau Beaumont, Normandy during the May Half Term 2016.  This is always a very popular trip with many fun activities and a chance to try frogs' legs and snails.