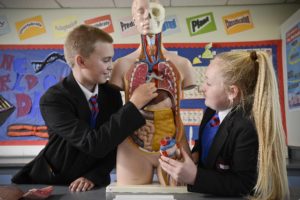 Our Curriculum Intent
Our Curriculum Intent
The aim of our curriculum at St Antony's is to enable our students to be prepared for life after school as responsible and contributing citizens. We do this by ensuring that they:
Are literate
Attend well
Are safe
Are numerate
Are resilient
Are happy
Achieve their academic potential
Our Curriculum
Each curriculum area has a Head of Department who oversees the performance and progression of all students. They are all passionate about their area of expertise and are proud of their team of staff and the success of their students. We have a low staff turnover at St Antony's, we ensure that we recruit the best staff and they ensure that students are at the heart of everything that we do.
If you require further information about the curriculum St Antony's follows, then please email: stantonys.admin@trafford.gov.uk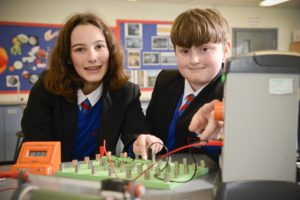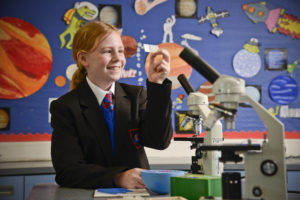 Online Learning
We always aim to deliver learning in the best way for our students. We use technology to support learning and have over recent months further developed our online learning for students. We are confident that we can ensure that students will have the least amount of disruption as possible should they not be able to be in school for any reason. Our online learning will enable students to develop their skills using a range of platforms and encourage further self-learning.
We have made great efforts during the ongoing Covid-19 pandemic to ensure that students continue their studies and feel well supported by the school. The teachers have received very positive feedback from students using the online learning and parents were very impressed that their child's learning could stay on track.