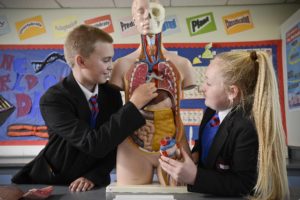 Introduction
When constructing the curriculum, we remain conscious of our faith ethos and strive hard to ensure that all pupils have the opportunities to be the best that they can be, making the best progression that they can, both academically and personally. The foundations for this can be found in our School Mission Statement:
'Let the light and splendour of Christ, shine from within us all'
Intent
At St Antony's, our curriculum has been constructed through an approach that draws together the knowledge base of our school leaders and that of external research and resources. Particular emphasis is placed upon pupils who are disadvantaged and SEND, since this is a significant feature of our pupil profile, in order that they may take forward the skills necessary in adult life and have the ability to make the most of opportunities they encounter.
Curriculum endpoints are clear for all stakeholders and great emphasis is placed on pupils remembering more in order to reach those endpoints. The School Development Plan focuses on building pupils' ability to know and remember more, and opportunities are used routinely in CPD time to develop this further.
There are regular reviews of the curriculum, ensuring that careful planning takes place in order that specific knowledge and skills are taught at the appropriate time, supporting the delivery and understanding of new topics whilst building on previous knowledge.
As a result of the pandemic, curriculum planning is designed to address gaps in knowledge and skills and place significant emphasis on areas of weakness. This is carried out in the light of our pupil profile and those pupils who are displaying disadvantage compared to their peers. Regular reviews of the curriculum ensure that it is appropriate for the school's and pupils' context.
At St Antony's we place a great emphasis on a broad and balanced curriculum, one which recognises the faith ethos of our school. KS3 runs from Y7 to Y9 and there has been an expansion of subjects over the last two years at KS4. This expansion is set to continue in the forthcoming years. The EBacc route is available to all pupils.
All pupils, including those with SEND, have access to the full range of subjects and the full curriculum offer in those subjects, in a curriculum that is ambitious for all pupils.
Please see here for the full breakdown of the Curriculum Organisation for 2021-2022.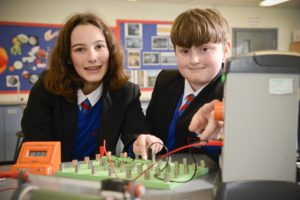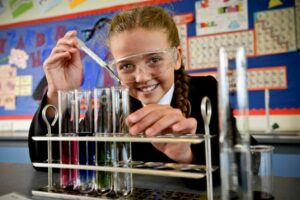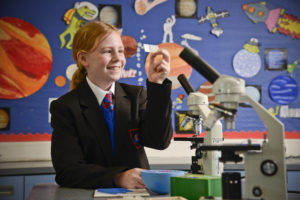 Online Learning
We always aim to deliver learning in the best way for our students. We use technology to support learning and have over recent months further developed our online learning for students. We are confident that we can ensure that students will have the least amount of disruption as possible should they not be able to be in school for any reason. Our online learning will enable students to develop their skills using a range of platforms and encourage further self-learning.
We have made great efforts during the ongoing Covid-19 pandemic to ensure that students continue their studies and feel well supported by the school. The teachers have received very positive feedback from students using the online learning and parents were very impressed that their child's learning could stay on track.