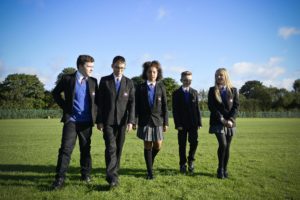 Departmental Intent:
History is a subject that forms the bedrock of our understanding of the culture in which we live as well as the wider world around us.  At St Antony's Roman Catholic School the History curriculum will inspire pupils to know more about the past, how historical figures and events have shaped the nation and how these link to the present day. We believe that students deserve a broad and ambitious History curriculum, rich in skills and knowledge, which immerses students in a range of cultures and engenders an enquiring and critical outlook on the world. The main features of the History curriculum are as follows:
At St Antony's' Roman Catholic School, we aim to create accomplished historians. We challenge students to think, act and speak like those working in the field would: to research thoroughly, to weigh-up evidence, to understand chronology, to evaluate interpretations and develop arguments. A powerful History curriculum can address social disadvantage.
History is subject that is underpinned by lifelong learning, whether that ends at Key Stage 3 for students or they continue their studies to Key Stage 5. As pupils progress, their growing knowledge allows them to build toward end points in our curriculum. We do this by a consistent approach across the department ensuring all students develop the range of skills needed to become confident in their own opinions, make well supported judgements and expressing them articulately using keywords from topics and academic historical vocabulary. We assess at regular intervals to check understanding.
In Year 7, and taking KS2 prior learning into account, pupils focus on establishing knowledge of our islands, aspects of world history and complex concepts such as change and continuity. This permeates into more multifaceted themes in Y8 and by Y9 the sequencing of the curriculum enables pupils to have a firm grasp of the subject across the National Curriculum whether that is their end point or whether they advance to GCSE.  We have designed the GCSE content to extend students' knowledge by studying new areas of content and by revisiting and deepening their knowledge of content studied previously. This enables pupils to know more and remember more.
The curriculum seeks to address gaps and common misconceptions in pupils' knowledge and skills; it takes into consideration what has been taught previously and gaps in learning that have arisen as a result of the pandemic. The curriculum is reviewed and updated regularly.
Learners are encouraged to become well rounded Historians, whether their journey ends at KS3 or KS4, by imparting the knowledge understanding and skills needed to be informed and responsible young people, either in lesson or remotely. GCSE History is open to all pupils and the curriculum is constructed in accordance with the National Curriculum to ensure a breadth of historical study is undertaken.
We have high ambitions for our students academically, vocationally and technically regardless of ability. This includes students with SEND where adaptations are made to help with accessibility of content studied.
Extra Curricular Activities:
KS4 Revision Booster Sessions to enhance subject knowledge and exam practice.
Educational visits to local and international places to develop understanding by engaging with the past.
Visits from various groups such as the Anne Frank Trust.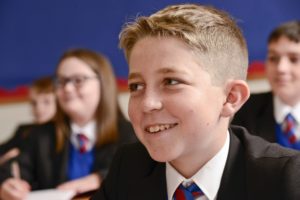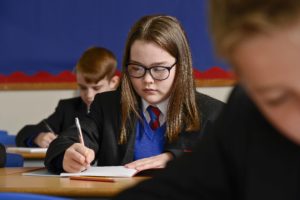 Curriculum Enhancement
Academic Reading with links to this curriculum area's learning can be found here.