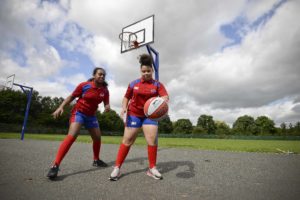 Departmental Intent:
At St Antony's, a high-quality Physical Education curriculum will provide opportunities for all pupils to experience a range of different sports and physical activities that will promote physical competence, support health, well-being and resilience.
We will promote a life-long love of sport and physical activities which will encourage all students to embrace a healthy and active lifestyle.
Core values such as sportsmanship, respect, fairness and teamwork will be at the heart of each and every lesson.
Department Information:
The physical education programme is designed to contribute, support and complement the aims and aspirations of the school. The programme aims to develop in young people the enthusiasm, competence and understanding to pursue an active lifestyle by regularly taking part in some form of purposeful physical activity.
The formal curriculum is taught by specialist teachers of Physical Education. The programme is structured to allow for continuity, depth, differentiation and progression in learning. The informal curriculum is delivered through a range of clubs, inter-form/school/county competitions and endless special initiatives and opportunities. Through the informal curriculum we seek to provide extensive access for all students to participate at a level suited to their individual preferences – enjoyment and recreation, developing personal competence or challenging the able and talented.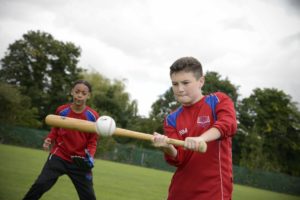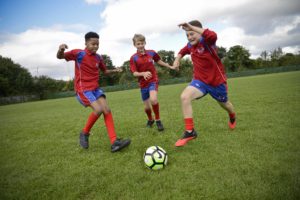 Facilities:
Gymnasium - The gymnasium is used for a variety of activities including all team sports, dance, gymnastics and fitness.
School Hall - The hall is used for badminton, table tennis and dance, whilst also a being a large indoor space for wet weather activities.
Outdoor Courts - The outdoor courts area is a large Tarmac playing surface complete with two netball court markings
Field - The field is laid out in the winter with two football pitches with goals and in the summer there are two outdoor volleyball courts, four rounders pitches, 300 meter athletics track and athletics throwing areas.We also have an artificial cricket wicket.
The current Extra Curricular timetable can be viewed via the link but the activities and sports we offer are football, rugby, badminton, table-tennis, basketball, gymnastics, dance, netball, cricket and rounders. (Not all these clubs take part at once; they are on a rotational basis).