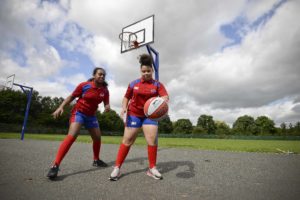 Departmental Intent:
At St Antony's Roman Catholic School, a high-quality Physical Education curriculum provides opportunities for all pupils to experience a range of different sports and physical activities that will promote physical competence, support health, well-being and resilience. The curriculum is designed to promote a life-long love of sport and physical activity which will encourage all students to embrace a healthy and active lifestyle. We do this whilst embracing core values such as sportsmanship, respect, fairness and teamwork. The main features of the PE curriculum are as follows:
The PE curriculum has been constructed to ensure every pupil develops a secure knowledge of a range of different sports, both team and individual. They do so in line with the National Curriculum. Pupils will improve upon their current abilities in PE by practising important skills needed for each sport. They will learn to think tactically, be creative and expressive in their movements and learn how to analyse their own and their peers' performances, providing feedback to maximise pupil progress. Pupils have opportunities to work independently and as part of a team. At the core of all PE lessons is the development of pupil well-being, both physical and mental. In seeking to address social disadvantage, pupils develop a range of desirable personal qualities such as leadership skills, resilience and an increased self-esteem through the development of physical confidence.
Curriculum end points are clearly communicated to all pupils. There is emphasis on health and wellbeing, both physical and mental and the development of personal qualities such as sportsmanship, teamwork and communication.
The curriculum is in line with the National Curriculum. It builds on Key Stage 2 and is sequenced to allow units of work, as well as knowledge and skills, to be revisited systematically, enabling pupils to know more and remember more. Each unit is progressive in challenging pupils' knowledge and understanding and to prepare them for what lies ahead. This begins with Y7 focussing on Personal Development, and then taking them through the following units: Health and Wellbeing in Y8, Leadership Skills in Y9, Aspirations and Employability in Y10 and Supporting Mental Health and Managing Pressure in Y11.
The curriculum is designed to focus on core skills that are transferable across a range of sports. This minimises cumulative dysfluency by identifying gaps in pupils' knowledge and understanding and providing opportunities to address common misconceptions. Health and fitness is a core strand that underpins the curriculum and the importance of maintaining a good level of health and fitness is reinforced following the pandemic.
The PE curriculum is broad and balanced to provide the opportunity for all pupils, including those with SEND, the chance to learn and participate in numerous physical activities and sports, including Outdoor Adventurous activities, during Key Stage 3. This continues during KS4 and provides a strong foundation for life after St Antony's.
All pupils, including disadvantaged and those with SEND, are able to choose to study either the GCSE PE course or the Cambridge National award, following the OCR specification, as part of their option choices
Department Information:
The physical education programme is designed to contribute, support and complement the aims and aspirations of the school. The programme aims to develop in young people the enthusiasm, competence and understanding to pursue an active lifestyle by regularly taking part in some form of purposeful physical activity.
The formal curriculum is taught by specialist teachers of Physical Education. The programme is structured to allow for continuity, depth, differentiation and progression in learning. The informal curriculum is delivered through a range of clubs, inter-form/school/county competitions and endless special initiatives and opportunities. Through the informal curriculum we seek to provide extensive access for all students to participate at a level suited to their individual preferences – enjoyment and recreation, developing personal competence or challenging the able and talented.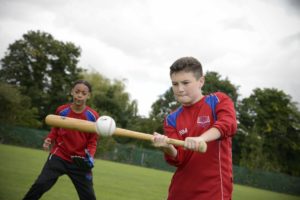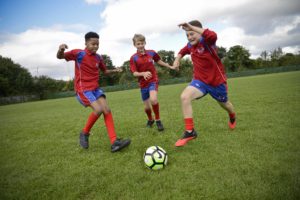 Facilities:
Gymnasium - The gymnasium is used for a variety of activities including all team sports, dance, gymnastics and fitness.
School Hall - The hall is used for badminton, table tennis and dance, whilst also a being a large indoor space for wet weather activities.
Outdoor Courts - The outdoor courts area is a large Tarmac playing surface complete with two netball court markings
Field - The field is laid out in the winter with two football pitches with goals and in the summer there are two outdoor volleyball courts, four rounders pitches, 300 meter athletics track and athletics throwing areas.We also have an artificial cricket wicket.
The current Extra Curricular timetable can be viewed via the link but the activities and sports we offer are football, rugby, badminton, table-tennis, basketball, gymnastics, dance, netball, cricket and rounders. (Not all these clubs take part at once; they are on a rotational basis).