Remote Learning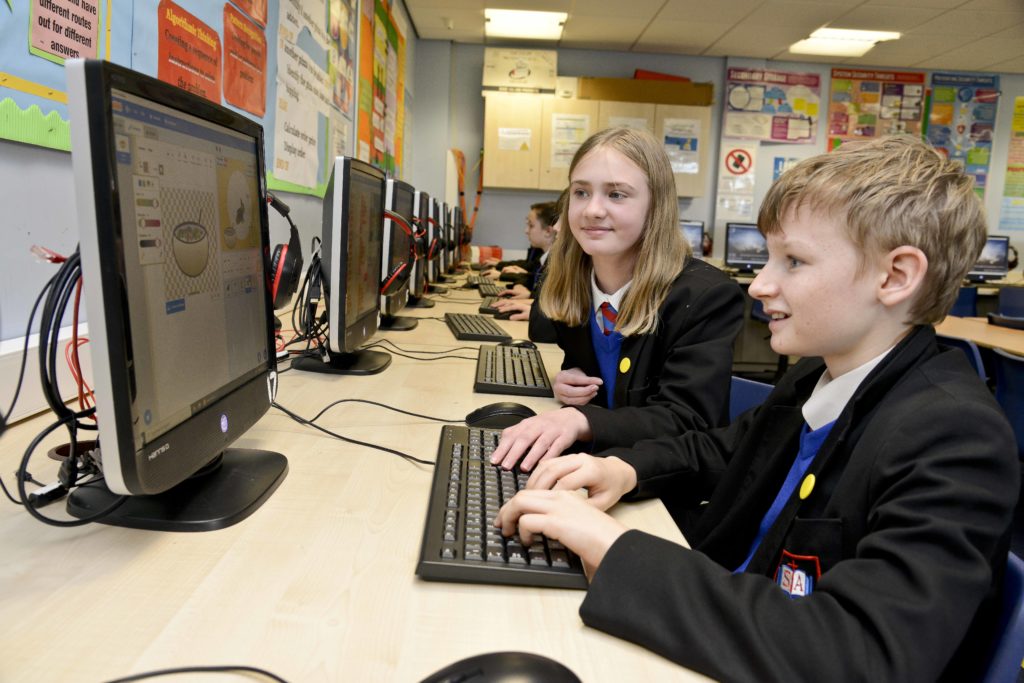 Remote Learning
Aim
Our aim remains to make learning experiences at this time as accessible and as effective as possible.
Access
We have already systematically approached students and families prior to this lockdown about accessible devices and internet access. If there is an issue with device or internet access, then please contact Ms Jowett, who supports the Pastoral Leaders, on s.jowett@st-antonys.com to notify her.
Accessing Teams (class group learning)
Learning is accessed via outlook.com and student email accounts. Please reach Mr Fearn (m.fearn@st-antonys.com) if there is any uncertainty about where to find daily learning. Please look also at the Helpful Documents section here for more guidance.
Learning on Teams will be set for 8am each day at the latest to help students to plan their day. The school day runs from 9am – 2.30pm and students are encouraged – if home circumstances allow – to access their learning within these hours.
Learning on Teams
Each subject area has a Team (or class group).
The first thing students should do each day is check their calendar. This will either have the format:
Live Lesson + Subject (this indicates that the lesson is 'live' and students need to Join the meeting/lesson, done easily through the Teams Calendar)
Or:
Assignment + Subject (this indicates that the learning is not 'live' and that students should look in the Team for an Assignment)
Or:
Wellbeing/Learning Catch-up or Development (this indicates that this time can be used for ANY subject to catch-up, to finish off tasks, or dig deeper using GCSEPod/the Curriculum tabs on the website or to have some well-being time away from a screen)
We have listened to feedback and adjusted our offer for KS3 and KS4, decreasing the live lesson requirement at KS4 so there is less time tied to a screen and increased it at KS3 to help give more structure, guidance and check-in opportunity with class teachers.
To access a live lesson, you can click join via your calendar in Teams. For an Assignment, students need to check a Team (class) to see the Assignment Learning set by the teacher. Some Assignments require a task to be completed in an interactive way and submitted back to the teacher. If home technology does not allow this, students can write responses, take a photo and submit it to their teacher instead.
Staff should plan work that is accessible for all those in their classes. Please communicate with the teacher if work needs more differentiation. All staff emails are on the website here:
Learning engagement
Registers are now being taken for all lessons at KS4 and KS3 and engagement communicated home. KS4 parents are being reached daily if there are any concerns about engagement with remote learning. This is to inform parents and is non-judgemental. We are aware everyone's circumstances are different in this most challenging of times. We simply have a duty to inform you. If you need us to know about any issues that might impact access to remote learning, please inform school. Parents are encouraged to contact the individual subject teacher if they have any concerns over their child's engagement, using the email addresses in the link above.
Reading
If students have completed learning or need a change of focus for the day, we strongly recommend that students support their long-term educational and employment chances, and their wellbeing, by reading as much as possible. Please see Helpful Documents link for remote reading. And we are very excited to have launched a new reading initiative with Bedrock Learning across KS3, with some KS4 content. If you have a child in Y7, Y8 or Y9, please encourage them to access the reading tasks on there regularly.
Helpful Documents
The following documents give further information and support:
For those pupils who use a coloured overlay, you can install and run the following for free. It changes the colour of the whole screen reducing visual stress and eye strain.