The STAr Futures Programme
CEIAG programmes make a major contribution in preparing young people for opportunities, responsibilities, and experience of life. They help young people make decisions and manage transitions as learners and workers. It is vital that all 11-16 year olds have the knowledge and skills they need to make informed choices. We strive at all times to conform to the current "best practices" in CEIAG laid down by the government. 
At St Antony's, CEIAG starts in Year 7 when students begin thinking about their skills and abilities through their PHSE lessons. This continues throughout KS3 and then into KS4, along with more focused guidance supplemented by individualised independent support through our Connexions Advisor. 
In Year 9, students are also able to access the advice of the Connexions Advisor, as well as information from Further and Higher Education and Apprenticeship providers, as they begin to make their Option Choice decisions. The CEIAG at this stage will help students make sensible decisions about their KS4 subjects and to understand how they can lead into post-16 pathways. 
Throughout Year 10 and into Year 11, every student will be interviewed on an individual basis for bespoke CEIAG. Many students are able to access Connexions more than once if there is a need. 
Our Connexions Advisor is in school weekly. Connexions offer a drop-in service on their day in school, and any student can see the Connexions Advisor during break or lunch times. 
Colleges and other providers also visit the school for assemblies and Parents Evenings to discuss students' further education possibilities.
Careers Programme and Policy
Please click on the following link to view the full Careers Programme:
Our CEIAG policy can be found here:
At St Antony's, we recognise that effective CEIAG within schools is a major contributory factor in raising aspirations, improving motivation and overcoming barriers to success.
Aims and purpose
Prepare students for the transition to life beyond secondary school (higher education and the world of work)
Support students in making informed decisions which are suitable and ambitious for them
Provide students with well-rounded experiences
Develop characteristics e.g. social skills, communication, innovation, resilience and leadership which support high achieving students in the curriculum and in their careers
Inspire and motivate students to develop their aspirations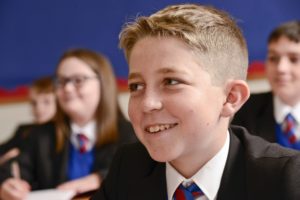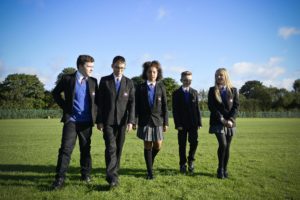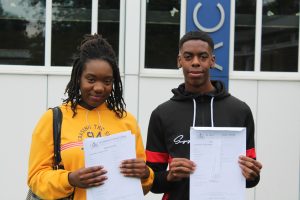 Careermag
Careermag for Parents is for students, parents, schools, colleges and career advisers. The magazine connects students and their parents with high-quality advice and information about all the careers and qualification routes available.
Careermag for Parents which has been sponsored by the NCFE, PiXL and The Careers and Enterprise Company features:
Top tips for parents

What does diversity mean to you?

Creative careers, creative thinking

Gender and social stereotyping

Myth busting careers

Apprenticeship opportunities

Financing university
Fact Alert
Did you know that nearly a quarter of parents don't feel comfortable giving their children advice on what to do after they finish school? Careermag for Parents aims to change that! We want parents to understand all the opportunities available so they can best support their child.
To read the latest edition of Careermag for Parents click here.
Parental Feedback
We are always willing to hear the views of our parents. Therefore, if you would like to complete the following feedback sheet regarding the careers provision at St Antony's and return it to the school for the attention of our Careers Lead, Mr Reynard.
Labour Market Information
The jobs eight out of ten Britons do......
https://www.bbc.co.uk/news/election-2019-50345761
LMI helps provide data, statistics and predictions about present and future trends in the work place.
Why do we need LMI?
To identify future trends – which types of businesses are doing well or failing (growth areas)
To provide information about job vacancies
To inform of the location of job vacancies – Local, Regional and National
To tell us about the types of vacancies – part-time, full-time, temporary, seasonal or permanent
To clarify the skills and qualifications required by employers including skills gaps
To predict wage rates
Why do changes in the labour market take place?
Labour movement – which can be affected by relocating, immigration and emigration as people move in, out and around the country
Population – affected by number of workers reaching employment and retirement age, e.g. There were nearly 99,000 16-18 year olds in 2015 in GM. This is forecasted to decrease within the next 5 years by approximately 1,000 (numbers based on national census records)
New developments – e.g. HS2 (high speed rail). The Governments new commitment to fund up to 1,500 additional student places through medical school from Sept. 2018
Government policies – e.g. Devolution and the new Northern Powerhouse
New technology – advances in technology creating new job roles e.g. development of the Social Media Co-Ordinator
Labour Market Information
Please click on the following links for further information on Sector Focus:
Advanced Manufacturing Gtr Manchester
Creative New Media Gtr Manchester
Financial Professional Services Gtr Manchester
Health & Social Care Gtr Manchester
Hospitality & Tourism Gtr Manchester
Public Administration Gtr Manchester
Please click on the following links for Regional Data:
East Midlands- April-June 2019
East of England - April-June 2019
Liverpool Cumbria and Lancashire- April-June 2019
Manchester Staffordshire Cheshire and Warrington- April-June 2019
South Central- April-June 2019
Thames Valley- April-June 2019
West Midlands- April-June 2019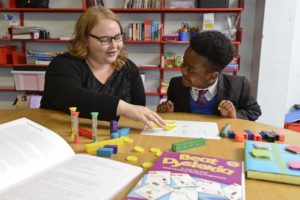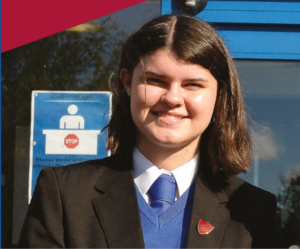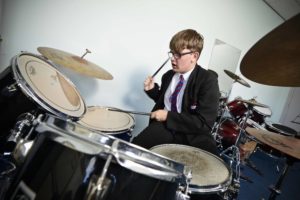 Employer Engagement
St Antony's  recognises the value that employers can provide to young people's education and as such welcomes offers of support and involvement from employers across all industries. St Antony's  hosts careers events throughout the academic year where employers, training providers and representatives from Further and Higher Education are welcome to get involved. Please contact Mr Reynard on s.reynard@st-antonys.com or careers@st-antonys.com if your organisation would like to engage with the CEIAG at St Antony's.
Careers Talks from Ex Students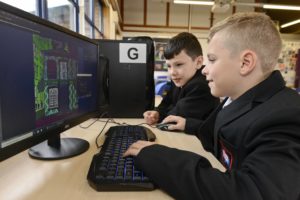 Destinations
Destinations
We work proactively to support our leavers in their progression onto further education, training and employment and are very successful in supporting our students in their next stage in life. Our current NEET (not in education, employment or training) figures are shown below.
Further Information
The links below provide further useful information for students, parents and colleagues. St Antony's does not control and therefore cannot take responsibility for the contents of these external sites.
Higher Education
Please click here for the 6th Form & College Open Days 2021-2022
Please click on the links below for further information:
https://gmhigher.ac.uk/parents-and-carers/
Useful Websites
Information for Staff/Parents
Supporting the progression of pupils onto suitable post-16 options is a team effort and it is important as a team of staff to work collaboratively for the benefit of our leavers. To this end, please find links to the various resources that you might require to support the young people in your various roles as Subject Teacher, Form Tutor and/or Learning Mentor. Parents please find resources that could support our team effort.