Welcome
Welcome to the Physical Education and Sport department at St Antony's Roman Catholic School. We are an active and vibrant department containing 4 specialist teachers. We aim to provide students with access to a wide range of practical sporting activities, which enable them to develop physically and spiritually.  The curriculum has been developed to allow students to access a range of individual and team sports and activities providing opportunity to develop a love for sport or physical activity that they may continue with in later life. We promote teamwork and sportsmanship and develop students social and resilience skills.
During their time at school, students will have access to a varied, personalised, fun and engaging P.E curriculum. Students will have the opportunity to reflect on their own and others' performances and find ways to improve. We aim to develop students confidence and to take part in different physical activities and learn about the value of a healthy and active lifestyle. By working in groups/teams and taking on different roles and responsibilities (including leadership, coaching and officiating) students will develop personally and socially. Students will learn how to be effective in competitive, creative and challenging situations.
Key Stage 3
Students in Key Stage 3 will cover many different sporting activities, providing a platform to learn 'basic to advanced' skills, and learn how to apply them effectively in competitive situations.Students cover a wide range of different sports ensuring a broad and balanced curriculum.
Year 7
Students are introduced to a range of sporting activities and will learn the basic skills needed to play each sport. Students will study the following sports:
Football
Netball
Basketball
Dance
Orienteering
Fitness
Badminton
Gymnastics
Athletics
Cricket
Rounders
Year 8
Students will continue developing their skills in the sports introduced in Year 7, however more focus is applied to self and peer assessment. Students will learn how to self assess their own and others performance offering constructive feedback on how to improve and progress further.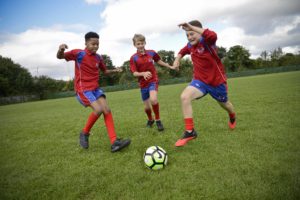 Year 9
Students will be expected to think more tactically in Year 9 and develop a deeper understanding of each sport by learning about positioning, positioning responsibilities and systems of play. Students also start to focus on theoretical concepts that directly link to one of the Key Stage 4 options the department offer.
Key Stage 4
Students will be able to choose one of the following options to study in Year 10 and Year 11:
GCSE in Physical Education
Students may choose the OCR 9-1 GCSE PE course. This includes the compulsory study of the following topics, which will be taught in theory classes.
Applied Anatomy and Physiology
Physical Training
Sports Psychology
Socio-Cultural Influences
Health, Fitness and Wellbeing
Alongside this are the practical skills of PE, which are examined via the practical assessment within school. You can take part in a variety of team and individual activities that can be used in conjunction with their theoretical studies.
Cambridge National in Sport Science
The OCR vocational award is equivalent to the GCSE in Physical Education, however this course does not rely too heavily on an exam as 75% of the grade is coursework based. Students that choose this course will study the following units:
Unit R041 – Reducing the Risks of Sports Injuries
Unit R042 – Applying the Principles of Training
Unit R043 – The Body's Response to Physical Activity
Unit R046 – Technology in Sport
Core PE
All students in Year 10 and 11 take part in 'core' PE lessons. Core PE aims to continue from Key Stage 3, however the focus is largely on participation and game play. Pupils will be able to choose a pathway to follow. Each pathway is designed differently, with the student's interests at the forefront of their design.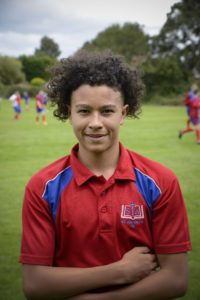 Extra Curricular Clubs
We offer an extensive extra-curricular programme.  All extra curricular clubs are inclusive in nature and support all students regardless of ability or experience. We offer daily lunch clubs and weekly after school training sessions in a range of different sports.  Students will be able to represent the school in various local and regional competitions in a range of sports against other schools within Trafford