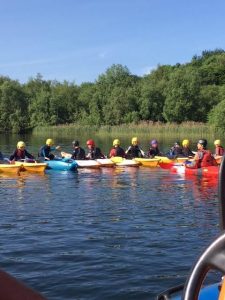 Broadening the student experience
We recognise that educational visits play a significant part in the development of young people, adding to many aspects of the curriculum and broadening their experiences. All visits are correctly planned, managed and conducted whilst having  minimum disruption to learning.  All trips and visits uphold the Catholic ethos and values of the school.
Educational Visits
Unfortunately, the majority of trips and visits have not been able to go ahead due to COVID-19, and have only recently started up again.
We hope to be able to resume normal activities for this upcoming academic year.
Yr10 & Yr11 GCSE Art & Design Manchester photography trip
Yr10 GCSE Art & Design London Trip
Yr10 Geography fieldtrip to Wales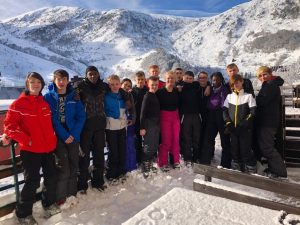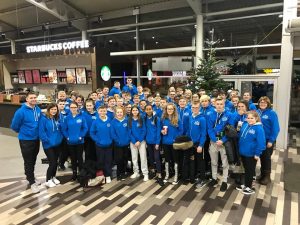 Other annual holidays and trips
Romania 2022 – Mrs Adderley and Mrs Doherty and a group of St Antony's students will once again help in a school in Cornatel, outside Sibiu, Romania. Many fund raising activities will take place in order to take resources out to these children. Whilst at the school the staff and pupils will work with a large group of orphans and disadvantaged children.
Alton Towers - those students with 100% attendance throughout the year are taken to Alton Towers during the end of the summer term at a greatly subsidised rate.
Artesina, Italy - Mr Brownbill, Mr Speake, Mrs Harris, Mrs Doherty, Mrs Adderley and Mrs Stephenson all hit the slopes with a group of students from Yr 8,9 & 10 . The school trip was an exciting opportunity for students to experience a new sport, as well as a new culture, form friendships and create fantastic memories, which we hope they will look back on fondly for many years to come. As it was such a success, Mr Brownbill will be leading on another trip for 2022.