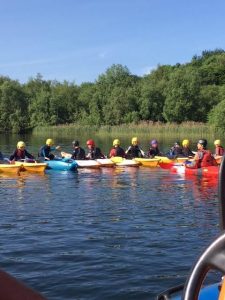 Broadening the student experience
We recognise that educational visits play a significant part in the development of young people, adding to many aspects of the curriculum and broadening their experiences. All visits are correctly planned, managed and conducted whilst having  minimum disruption to learning.  All trips and visits uphold the Catholic ethos and values of the school.
Recent educational visits
CCF trips to Portsmouth, the Lake District and Dartmouth
Harry Potter Studio Tour, London
Manchester University trips for Years 7-9
Yr10 & Yr11 GCSE Art & Design Manchester photography trip
Yr10 GCSE Art & Design London Trip to Victoria & Albert Museum
Yr9 Careers visit to UK Fast and Morson International
Yr11 trip to Museum of Science and Industry
Yr8 trip to Jodrell Bank
3 day residential with PE GCSE students
Year 7 residential at Kingswood/Colomendy
Year 10 Greater Manchester Higher Campus Visit to the University of Salford
DoE Silver Practice Expedition
Theatre trips to watch Macbeth and Jekyll & Hyde
BTEC Music trip to Zion Arts Centre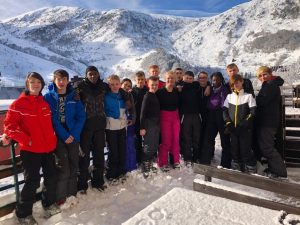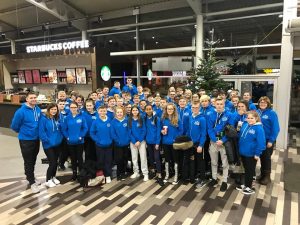 Other annual holidays and trips
Romania – Mrs Adderley, Mrs Doherty, Mr Derbyshire and a group of St Antony's students once again helped in a school in Cornatel, outside Sibiu, Romania. Many fund raising activities took place in order to take resources out to these children. Whilst at the school the staff and pupils worked with a large group of orphans and disadvantaged children.
Alton Towers - those students with 100% attendance throughout the year are taken to Alton Towers during the end of the summer term at a greatly subsidised rate.
Chateau Beaumont, France – The French department took a group of lower school pupils to Chateau Beaumont, Normandy.  This is always a very popular trip with many fun activities and a full day spent at Disneyland, Paris .
Artesina, Italy - Mr Brownbill, Mr Speake, Mrs Harris, Mrs Doherty, Mrs Adderley and Mrs Stephenson all hit the slopes with a group of students from Yr 8,9 & 10 . The school trip was an exciting opportunity for students to experience a new sport, as well as a new culture, form friendships and create fantastic memories, which we hope they will look back on fondly for many years to come. As it was such a success, Mr Brownbill will be leading on another trip for 2020.
The choir performed throughout the year at Salford Cathedral, St Antony's Church and at John Lewis in the Trafford Centre.