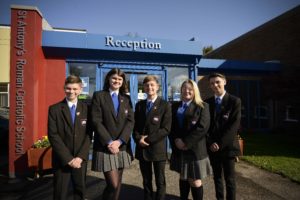 Welcome
St Antony's Roman Catholic School is an 11-16 co-educational school in Urmston, Trafford. We are a thriving, over-subscribed school with a waiting list. We place an emphasis on providing strong support to each student so that they can be the best version of themselves and succeed in their education.
Students enjoy attending school and this is evidenced in the great things that they say about the school, and our parent satisfaction feedback.
Visit this page to find out lots more about St Antony's and to see some videos.
Our History
We are situated in the Borough of Trafford, under the trusteeship of the Salford Diocese. The Local Authority is located in two Roman Catholic Diocese, Shrewsbury and Salford. The school is in the northern part of the borough. It serves the parishes of Our Lady's Deanery, Salford Diocese i.e. St Alphonsus, Old Trafford; St Ann's, Stretford; English Martyrs, Urmston; St Hugh of Lincoln, Stretford; Our Lady of the Rosary, Davyhulme; St Monica's, Flixton and St Teresa's, Firswood.
The school was formed in September 1990 following the amalgamation of three small secondary modern schools; St Mary's, St Paul's and Cardinal Vaughan.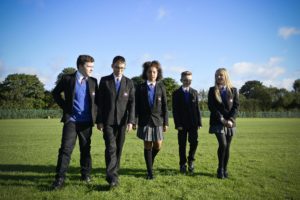 Our Facilities
We have superb facilities at St Antony's and all students get the opportunity to use these. We have a chapel that can be used for prayer and reflection, a well resourced reading space, football pitches and outdoor sports space, a multi-use hall, dedicated school canteen, and lockers and water fountains for students to use. Our classrooms are vibrant and well-resourced with each curriculum area having the specialist equipment needed to provide the best learning experience for students.
Reasons to Choose STA
We know that choosing a school for your son/daughter is vitally important and there are many factors to take into account in making this decision. A visit to the school will show you why St Antony's is so special.
Here are some of the areas that we feel we excel at:
Staff commitment to providing high quality teaching, and strong pastoral support and experts within their curriculum area
A strong vision and ethos that is embedded in all that we do
Excellent partnership between staff, parents and students
A vast and exciting range of extra- curricular activities aimed at developing skills, interests and confidence
High levels of parental and student satisfaction
Support for SEND students
Engaging learning environment
Well-behaved and caring students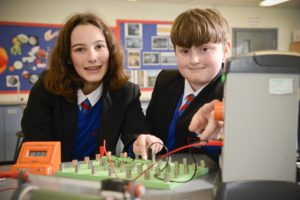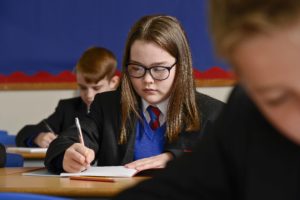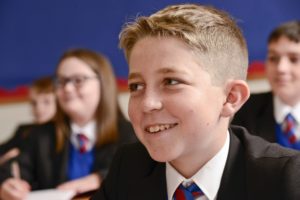 Transition and Support
We pride ourselves on working in partnership with parents and primary schools to ensure that a students' transition to us is a positive experience. We hold a number of events before your son/daughter joins us to ensure that they feel comfortable and enthused. This includes open evenings, new parent evenings and transition days. We attend a number of events at local primary schools too. We welcome you to arrange a personal tour of the school at any stage and understand that for some students, this might be a number of visits to ease them into the school.
See inside our School
This short video will give you an insight into our school.  We hope that you will come and visit us in person as this only really shows such a small amount of what we offer and the facilities we have.