British Values
The government set out its definition of 'British Values' in the 'Prevent Strategy' (2011), which was designed to prevent the extremism and religious radicalisation of young people. British values are considered by the present government to be democracy, rule of law, individual liberty, mutual respect and tolerance of those of different faiths and beliefs. The promotion of 'British values' is central to Catholic education at because British values have their origin in the Christian values of our nation. St Antony's is a Catholic school which actively promotes tolerance, forgiveness and reconciliation. Our mission and whole school aims below encourage inclusivity.
Click here to read the full document
The Bishops' Conference of England and Wales states that:
"The Catholic school aims to be a community within the wider Catholic body which promotes by its teaching, relationships and worship the following of Christ by its members. For its fruitfulness it depends particularly on the faith of its adult members and the way in which they are able to cloth that faith in daily living".
That means the school should be "Christo-centric". That Christ should be the centre of all that we do in our learning, in our leisure and in our worship. Christ then should be reflected in all areas of school life.
Collective Worship
Collective worship is an essential element of the school day. Each year group has one formal collective worship and four form worships during the week.
Collective worship is led by a senior member of staff for each year group in the school hall
Form worship is led by the form tutor
The school day begins and ends with a short appropriate prayer
Special assemblies are prepared to celebrate the major liturgical seasons. E.g. Advent, Christmas, Lent and Easter.
All students take part in whole school worship in the local community, i.e. a parish church, and at least once per term, get the opportunity to take part in a reconciliation service at least once a year.  During lent there is a weekly mass in school and stations of the cross services.
Sister Linda from the Daughters of Divine Charity carry out chaplaincy services to the school, and have support from our local priests Father Ged Murphy, Kieren Mullarkey and past pupil Father Gavin Landers.
Please click here for the latest Section 48 Report.
School Prayer
School Prayer: By Emily Millard
Dear Lord, 
Help us to appreciate the blessings in this school, help us to listen and to realise what people are doing for us. Please make us thank the people who have helped us and allow us to give more to those who need it. Oh Lord, help us to understand the meaning of sacrifice, like the sacrifice you made for us and make us realise what St Antony's has to offer. 
Amen. 
School Patron: St Antony of Padua (1195 – 1231)
Feast day: 13th June
Prayers to St Antony:
Almighty God, you have given St Antony to your people as an outstanding preacher and a ready helper in time of need. With his help may we follow the Gospel of Christ and know the help of Your grace in every difficulty. 
Through Christ our Lord, Amen. 
St Antony, special friend of Jesus, I call upon you this day to be my special friend here on earth, today and all the days of my life. I ask you to be my special protector and I place all my thoughts, words and deeds in your care. I ask you to be my guide and guardian so I may please Jesus in all I do and say. 
Amen.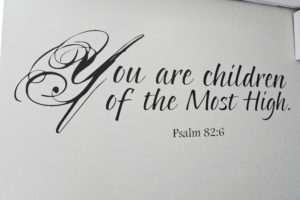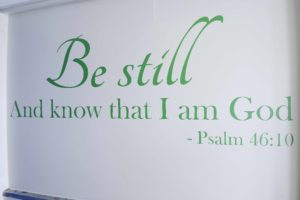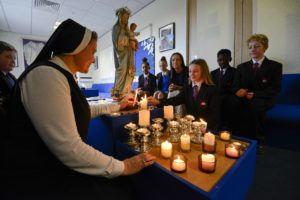 Our Chapel
The Chapel is a quiet area set aside for prayer and worship. Indeed, it is not just for prayer, but also for reflection for other faith groups.
When possible, a service will take place in the Chapel, led by a member of staff. The room is available for staff and pupils who may need a quiet period during the day.