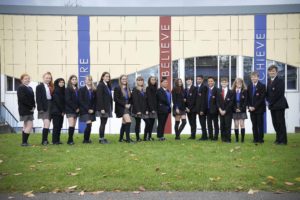 Peer Mentors
Peer Mentors are a group of Year 10 students who provide support to our Year 7 students as they make the transition from primary to secondary school.
They are:
A familiar face
Someone with experience of the school
A critical friend
What do they do?
Meet with their mentee on a regular basis
Help out with simple problems
Can talk to teachers on mentee's behalf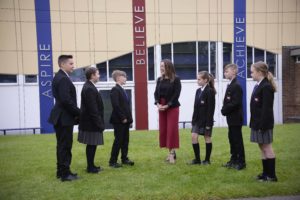 How do I get a Peer Mentor?
If you are already at the school then please speak to your form tutor
If you are in year 6 and think you would like a Peer Mentor when you start at St Antony's then speak to Miss McMahon when she visits your primary school or contact the school
You will also get the opportunity to have a Peer Mentor when you join us
How do I become a Peer Mentor?
At the end of Year 9 all students are given the opportunity to apply to become a Peer Mentor.  This is usually followed by an interview and then training to ensure that candidates are suitable.