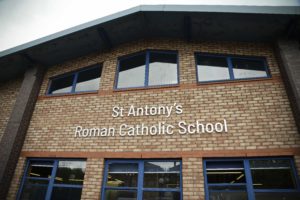 Joining our team
We employ the very best staff to work with us and our talented team.  Our staff satisfaction surveys are very positive and we have a low staff turnover.  We provide excellent terms and conditions of service and provide good support and development for all our staff.  We value the work that everyone does and work together as a team to provide the best service for our students and their parents.
Working at St Antony's is hard work but very rewarding.
Teaching Vacancies
We currently have no vacancies.
Support Staff Vacancies:
We currently have no vacancies.