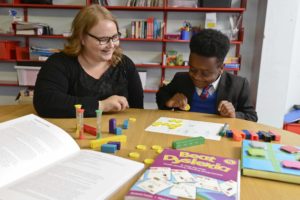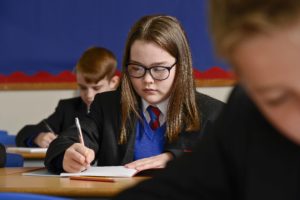 Learning Support
At St Antony's we adhere to three main principles to ensure that all students can access a broad and balanced curriculum and have an equal opportunity to receive an education that is appropriate to their individual needs by:
Setting suitable learning challenges  
We work to give every student the opportunity to experience success in learning and to achieve as high a standard as possible by appropriate intervention and support.
Responding to students diverse learning needs 
We take into account the different backgrounds, experiences, interests and strengths which influence the way in which students learn when we plan our lessons.
Overcoming potential barriers to learning and assessment
We recognise that a minority of students will have particular learning and assessment requirements and do our best to address them with relevant support during lesson time and examination time (if appropriate).
Where appropriate, our team of Learning Support Assistants (LSA)  will work with students either in the classroom environment, in small groups or on a one to one basis. This support can take the form of :
How do we do this?
Literacy/Numeracy intervention for those in years 7 - 11 who have particular difficulties with literacy and/or numeracy.
In conjunction with the SENDCO, our LSAs work with students to improve reading, writing, spelling and de-coding skills to help students achieve across the curriculum.
We also offer a SEAL programme for those who need support with handling emotions, communication, self-esteem and social skills.
Through literacy/numeracy screening and the STAR reading test assessment we assess all students to ensure that those who need support with their learning are identified immediately.
After audit more specialised individual testing may be carried out.
We track, assess and monitor progress in all areas throughout their time at school and work with the teaching staff to ensure that any problems/difficulties are identified and addressed as soon as possible.
We work closely with Educational Psychologist, SENAS ( SEN Advisory Service), Speech and Language, CAMHS (Child and Adolescent Mental Health Services) or the Behavioural Support Team in order to ensure that we can offer the correct support as quickly as possible.
Pupils with a 'Statement of Special Educational Need' are provided for according to the needs of their individual statement, where we focus on enabling individuals to access the mainstream curriculum. However, some pupils do benefit from particular strategies such as:
Small teaching groups for English and Mathematics.
College placements
Small group / individual reading sessions
Small group / individual spelling sessions
Individual study support
Support from LSAs in lesson
Specific language programmes
We also offer the following clubs for students to participate in:
The Socialites group for Year 7
The Butterfly group for Year 8
The Foundation Literacy Group for Year 7 and 8
The Crazy Confidence Club at lunchtimes
The Craft Club
Social stories
Comic Strip Conversations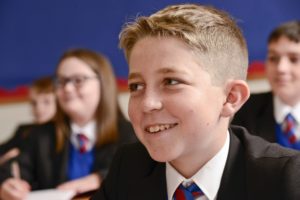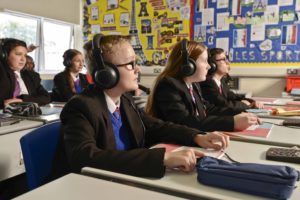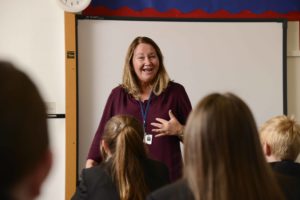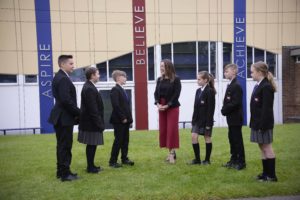 Meet the Team
Mrs L. Adderley - SENDCo
Mrs L. Weinberg - SENDCo
Ms J. Elsey - Assistant SENDCo
Ms K. Baranowska - LSA
Mr L. Billingsley - LSA
Ms E. Branch - LSA
Mrs H. Gazda - LSA
Ms J. Gratton - LSA
Ms J. Jackson - LSA
Ms M. Kwiatek - LSA
Mr S. Manford - LSA
Ms R. Moores - LSA
Mrs L. Mounkley - LSA
Ms B. Quirke - LSA
Mrs F.Raftery - LSA
Mr D. Woods - LSA